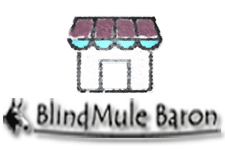 Ideas to help businesses to efficiently use existing resources before investing in a 'one-size fits all solution'
We Can Help...
Not only are we experienced with hardware and software solutions for your small business, we try to provide solutions that integrate with what you have to limit your costs. We have the capabilities to economically develop custom solutions for your business that improve productivity, engage customers, and empower employees.
Custom Interiors
Audio-Visual Systems
Productivity Systems
Web/eCommerce Solutions
Commercial Solutions
The shortage of skilled labor is a continual concern of the construction industry . Technology will play a key role in developing a new workforce and increasing efficiency in product delivery.  We provide professional support services (from project design to installation) for industrial sites, prime contractors and subcontractors.
Audio-Visual Systems
Network Infrastructure
Automation & Efficiency
We Partnered with Industry Leaders
To provide you with support and training to keep your company working at maximum efficiency.